Welcome to Blue Hills Adult Education!
Blue Hills Adults Education is where lives start to change and dreams begin to come true.
We teach ASE (Adult Secondary Education) and ESOL (English for speakers of other languages). Our students and graduates have gotten jobs, promotions, and better jobs. They've gone to college and launched careers. They support their families, participate in their children's education, and contribute to their communities.
You can too!
Join us, and become part of our friendly, supportive community. We'll help you feel at home, set goals, and dream. This is just the beginning!
All our courses are FREE!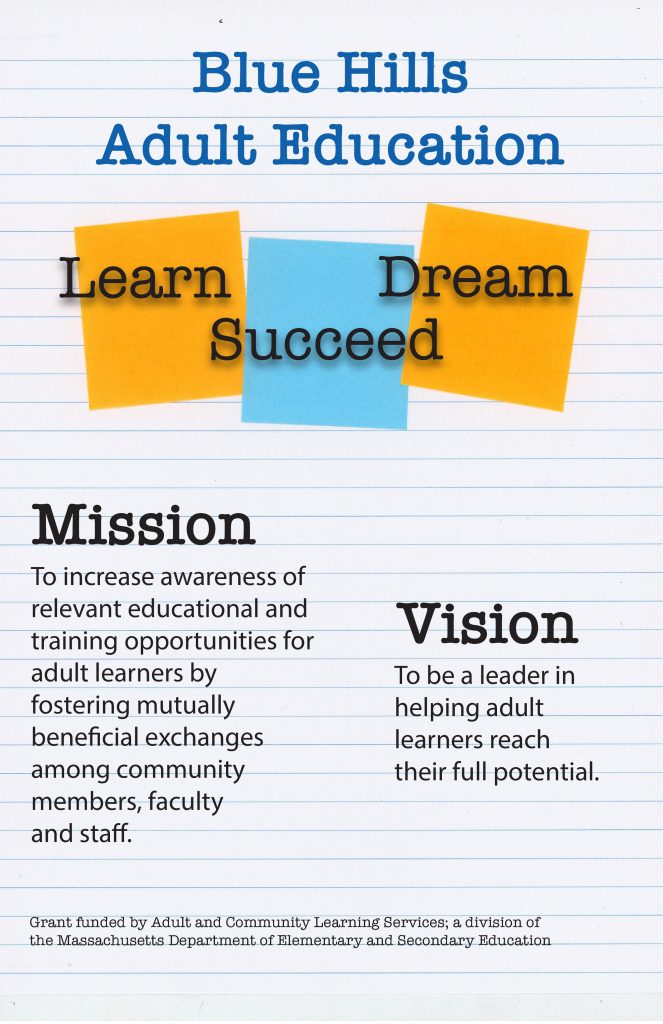 Why students like Blue Hills Adult Education
"The program has opened up a new world for me." — Milton F

"Before I started the program, I thought that my educational goals were over. They helped me realize that dreams never die. The teachers helped me a lot. I wish for the program to stay for a long, long time, so they can help others." — Louis G