Take a look at some of our current and previous students, and what they have to say about our programs!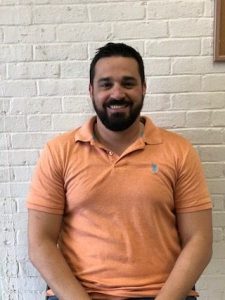 Henio S.
We have all come from our countries to the United States in order to reach our dreams. Personal or family dreams, whether to earn more money, or to seek more knowledge and learning, to provide a good school for the children or even to open their own business.
No matter what the reason we came, what matters is that we have two big challenges: the First one is to know about the American culture and the second one to learn the language. We find here at Blue Hills the opportunity to reach these challenges more efficiently, more didactically and professionally. The evolution is noticed day by day, in every detail. Whether at home trying talk with the family or watching TV and listening to the radio. When we are going out for a meal or to buy something in a store. When we need to say "good morning or Bye Bye" to the neighborhood.
In our jobs, when we want to say something more to our customers or make small talk with co-worker or even make a letter in Google Docs to ask your boss for a raise. In PTO's at the children's school… (This is really really difficult, wow )
"Do you know another one that "was" very difficult to do?" Go to the Hospital without the help of interpreter.. wow. It does not matter who and where.. but we need all this. I had a great experience weeks ago. Two of my old clients gave me a great feedback: "They said I had improved my English very fast and that I was doing very well." I was very happy when I heard this .. I even gave them a good discount.
I made sure they knew that behind all this, there are you: Ellen, Beth, Cindy, Tammy, Jackie.
On behalf of the whole class, we would like to thank the Blue Hills family for their special thanks.
WE ARE SO PROUD!!!!!
---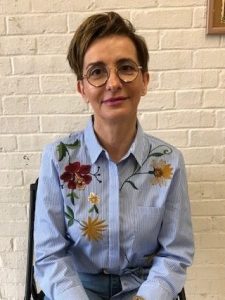 Brygida
I'm Brygida, I'm in level one almost level two. Thank you for these English classes.
Thank you everyone for coming.We all come here to learn English and we appreciate the opportunity.
We decided to live and work in U.S. so knowing English is a must. By speaking English we feel more confident and comfortable. For example for me personally I used to go to the restaurant and was not able to order food. I felt nervous. Now I feel that i can do it and get better every day.
Thank you to all our teachers for your hard work, thank you to Tammy for help with computers.Special thanks to Ellen our director for your dedication for our school.
---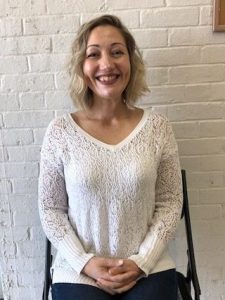 Raquel
My name is Raquel Calado, Brazilian, married and Sophia's mother! In Brazil I had a great career, I worked for a big financial company. I graduated and got my   post graduate degree in Business Administration. But here, I am looking to learn English, help my community at church and make this place better for me, my family and future generations.
"I have a dream" it's not only part of  Martin Luther King's speech. Most immigrants came to the United States with  a dream too. A dream about better jobs, safety, to take care our family and to learn about the American language and culture. It's part of our dream to bring to America our strengths, and to contribute to the community for this nation that has taken  care of us.
We are one of the half a billion people who speak English as a second language. Yes, we did it!
On my First day in the United States, I was scared, I couldn't understand anything. The Supermarket, the gas  station (I didn't know that I had to put gas in myself), apply to school for my daughter, apply for health insurance (no shots = no school), make friends, talk to neighbors…Yes, I can do it!
Many of you have been here for 4 years studying English, dealing with so many difficulties (like the -ed sound), cold days, snow storms, miles to drive, but yes, we did it!
Now, we can understand each other. It's wonderful! Brazilian, Chinese, Spanish, South Korean, Russian, Iranian, Albanian, Mexican, Salvadoran, American…We learned more about those cultures, Li's sweet candies, Jian fu's tofu recipe, diets, jobs. Yes, we did it!
At the Blues Hills ESOL Program, we are at home…that small space showed us the world and opened doors. When you walk in, first, you see Tammy's big smile, Ellen making sure that everything is running smoothly, and inside the classes, Beth, Pia, Cindy, Jackie and Marie are making miracles with us. Yes, they did it!
We are connected between us and with the world, with our kids (most of them speak English as a first language).
Now I can say "English is the bridge" and yes, we did it and we can do everything!